2022
FONDAZIONE SAN ZENO
Please browse through our social report.
We would like to share with you an overview on who we are (identity, governance, internal structure), what we do (goals, activities, projects), how we work (evaluation process and impact), how much (financial and economic situation).
This report reflects an ongoing process, a costant movement that represents us and that identifies the organisations we support. With an eye to the future, because it is the only place we can go.
In order to know and understand, to share ideas, to offer resources and energy, to imagine new opportunities.
at a glance
what
education
19 projects supported
€ 2,1 million allocated
5 countries involved
FOCUS
inside and outside school
inclusion and fighting drop-out rates
quality school
work
19 supported projects
1,9 million allocated
8 countries involved
FOCUS
coaching social entrepreneurship
preventing economical migration
training and employment of vulnerable people
community development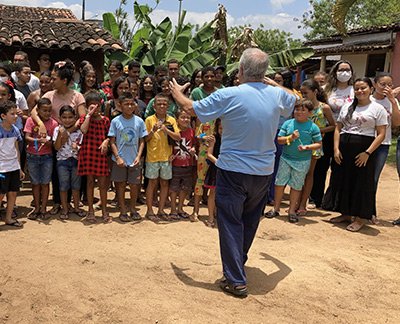 14 supported projects
1 million allocated
5 countries involved
FOCUS
activate resources of the territory
generative value
participative processes
how
modus operandi
evaluation process
429 project proposals received
127 international
302 in Italy
how much
in 2022
5,2 million from fundraising
some indicators
5,3% incidence of overhead costs on donations to projects
5,5% incidence of overhead costs on income from charity